How to upgrade Arduino GRBL software
From Zen_Toolworks_Wiki
How To Upgrade Your Arduino GRBL Software
If you have purchased the Arduino Board from ZTW, we have already uploaded the g-code library for you, however new versions of GRBL come out frequently and you may want to update to the latest version. If you are using your own Arduino Board, you can doawnload the latest grbl Arduino software online and load it to your board which will be shown here.

USB Cable (A Male - B Male/Printer USB Cable)
A USB cable is need to connect the Arduino board to your computer. An A Male to B Male USB cable will be used, the one usually used for printer USB connection. If you really cannot find one, here is the link you can purchase.

These instructions below, assume you have already installed all the necessary drivers for your Arduino. If not, please visit Arduino Controller Setup Page and then return here.
Software Update Instruction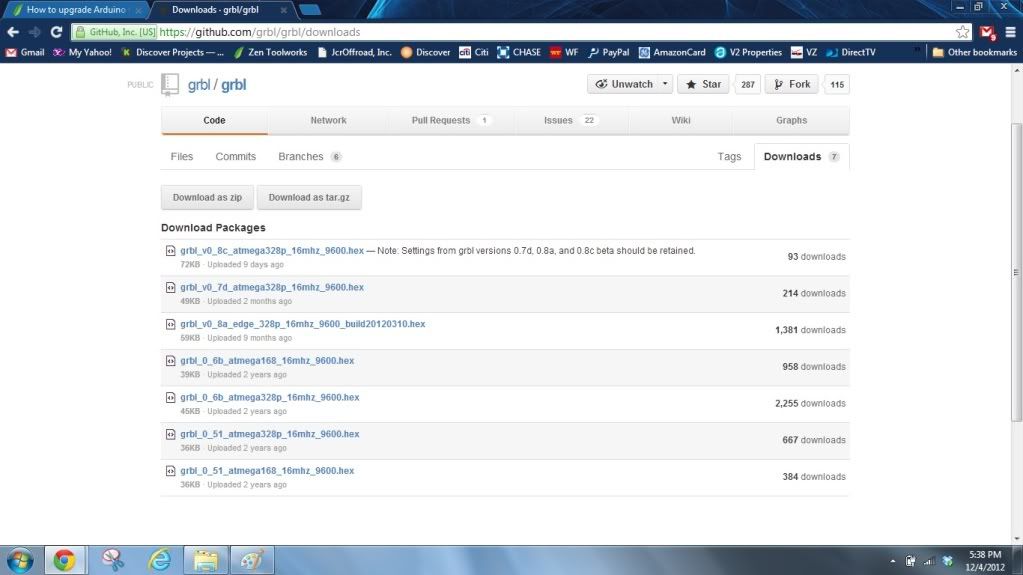 Step 001
First you will want to go to this website...
https://github.com/grbl/grbl/downloads
Click to download the latest version of GRBL. (Usually the top one). Notice the comments as well. You may or may not wish to download a beta version, so make sure the one you are downloading is the one you want.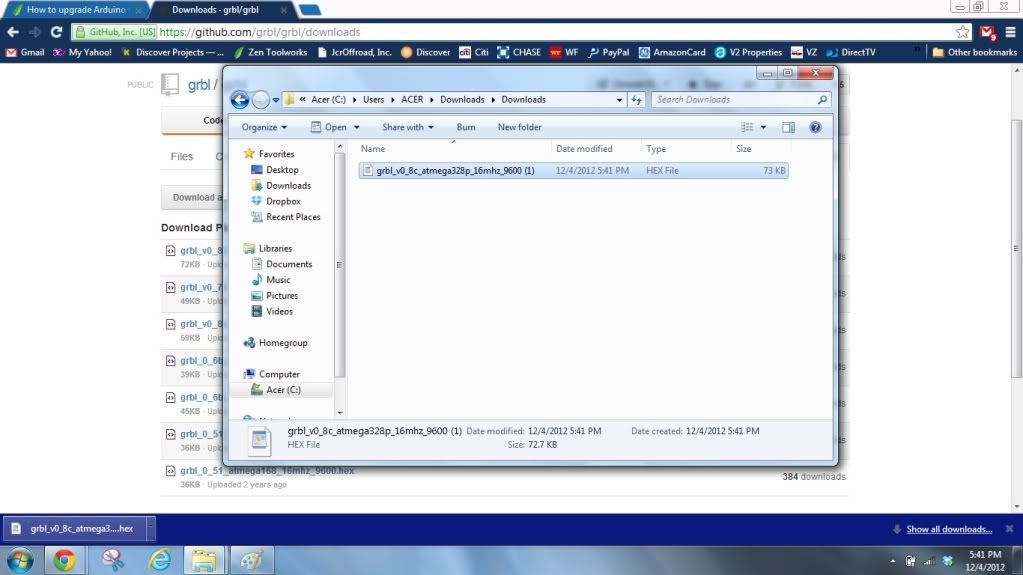 Step 002
Keep track of the location of where the file was saved to. You will need this later.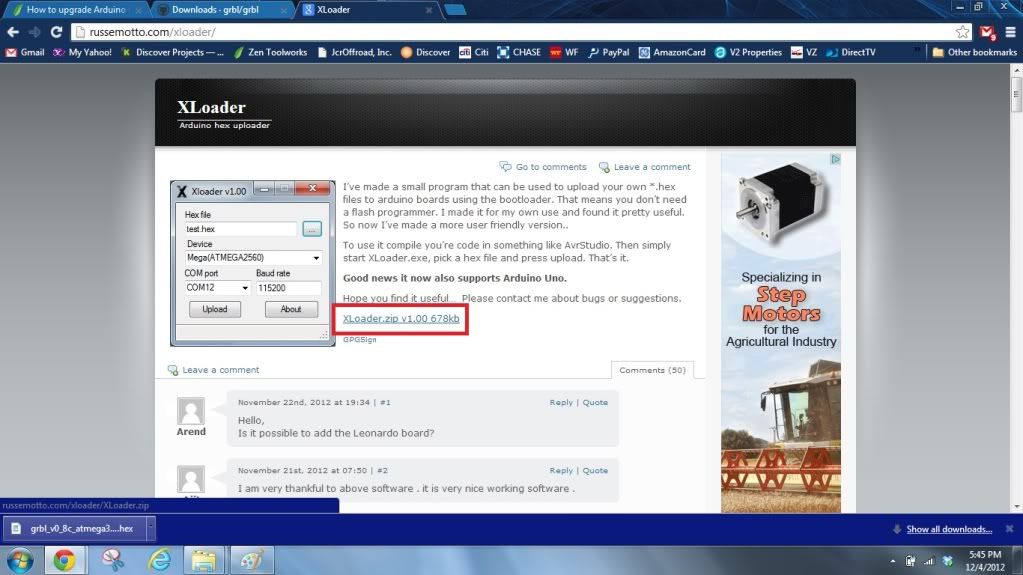 Step 003
Now we need to download the Arduino Hex file Uploader found here...
http://russemotto.com/xloader/
Download the Latest version of Xloader (Boxed in Red in the image above)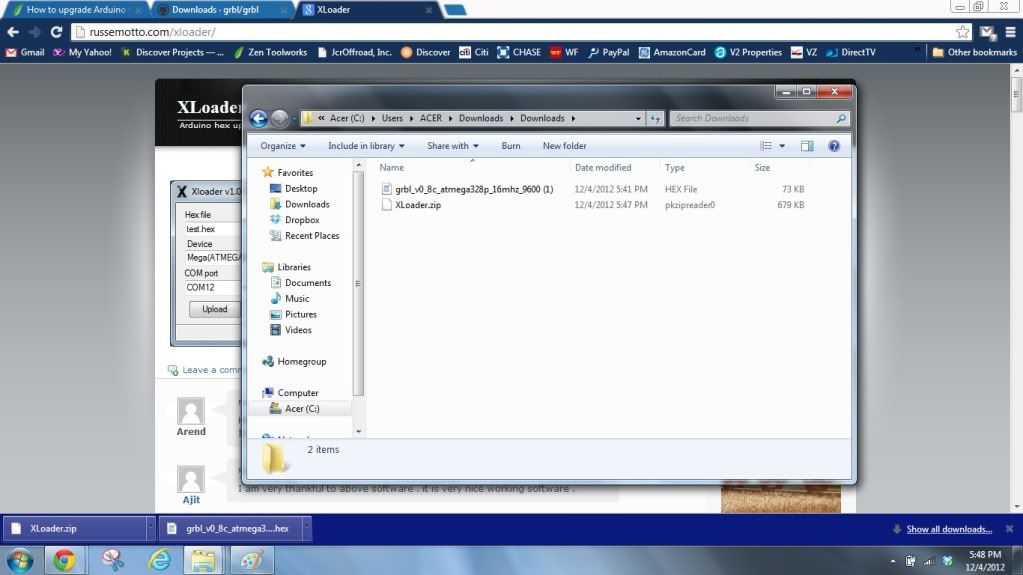 Step 004
Now that you have the zip file downloaded, unzip it and move on to the next step.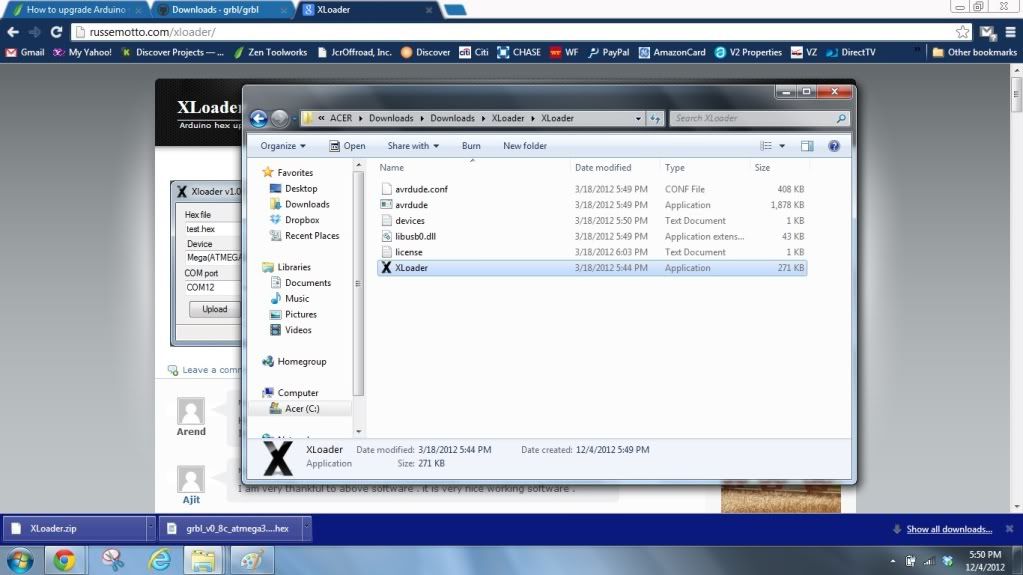 Step 005
Once the file is unzipped, you can open up the folder and double click the application "XLoader".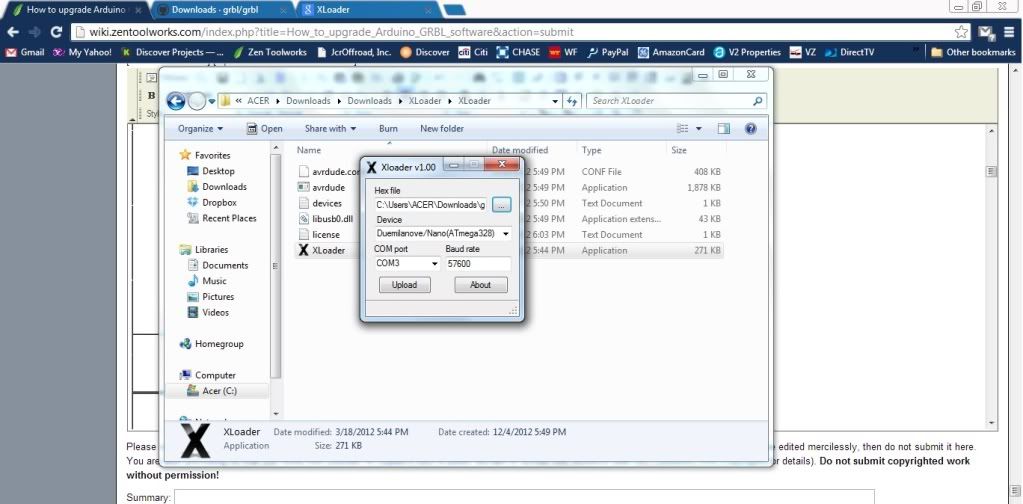 Step 006
1. The following dialogue box should appear. Click the "..." button and browse to the Hex file that we downloaded in Step 2.
2. Next, select the proper device. The device name can be found on your Arduino board. Make sure to choose the proper Atmega Chip (should be printed on the chip itself).
3. If your Arduino is already connected to your computer, select the proper COM port. If not, plug in your Arduino and then Select the proper COM port.
4. Lastly we need to choose the baud rate. When you select the proper device, Xloader automatically populates the baud rate box with the correct value. So do not change this number.
5. CLICK UPLOAD
6. It may take a few minutes, but you should get a "successfully uploaded" message.